How do I add food to My Food List ?
You have following two options to build the list of food that you frequently eat.
Look up food from Food Catalog with ready nutrition values. Click on the searched item to see its nutrition value. Then add it to your list.
Create Custom Food by entering its nutrition values manually.
My Food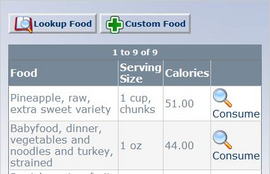 Lookup Food Catalog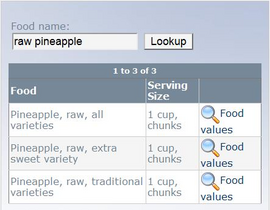 Add Food